Superbike rookie Xavi Vierge achieved his best result in the series-based world championship with fourth place in the sprint race in Misano. A duel in the second main race ended painfully.
In Estoril, Xavi Vierge claimed his best Superbike result to date, finishing fifth in the first main race. After 7th place in Misano on Saturday the Spaniard went one better in the sprint race on Sunday morning with rank 4.
Thanks to this placement, the Honda works driver was able to race off from fourth place on the grid in the second main race. Vierge fought from the start with Axel Bassani (Motocorsa Ducati) for fifth place, on lap 12 it crashed.
"He overtook me, touched my front wheel, I shot straight towards the wall and had to jump off," the Spaniard described the incident. "I was lucky because I hit the ground at high speed."
The race control, which has access to all camera recordings, rated Vierge's crash as a normal racing accident, Bassani was not penalized.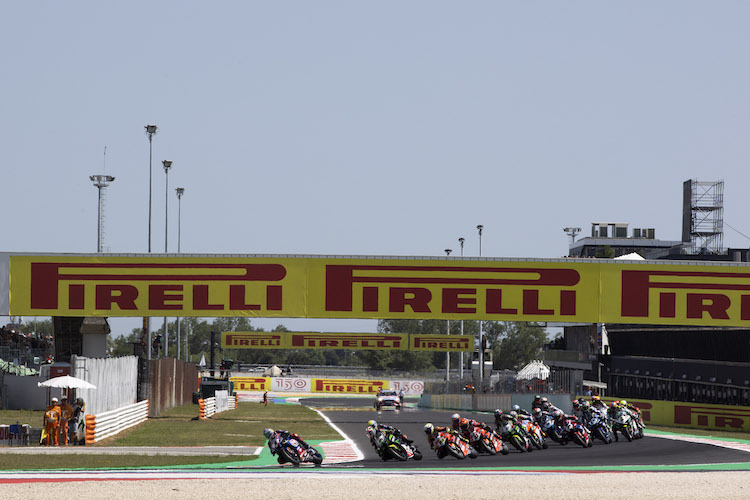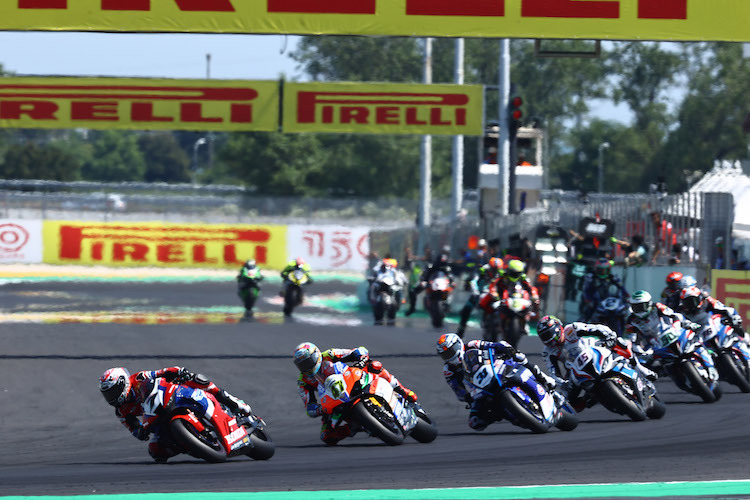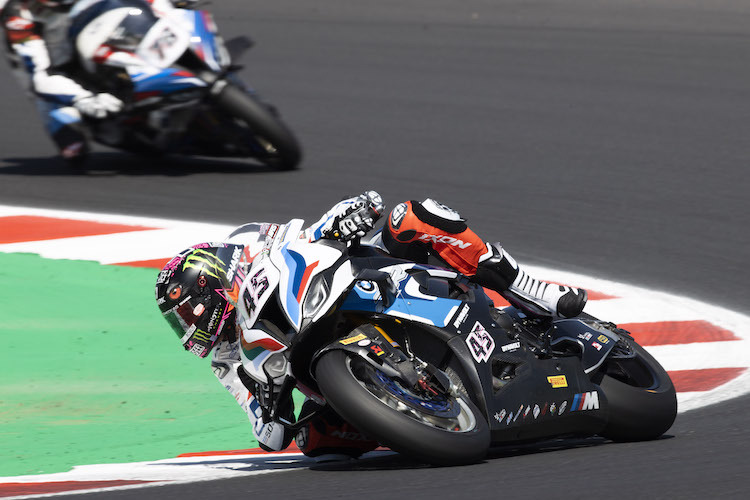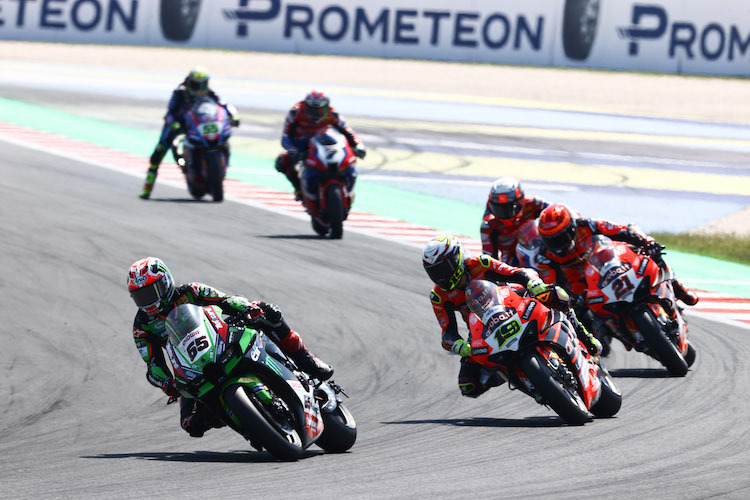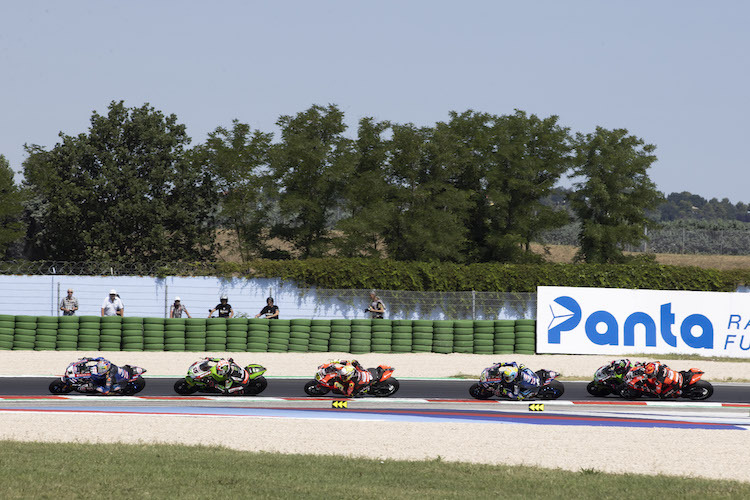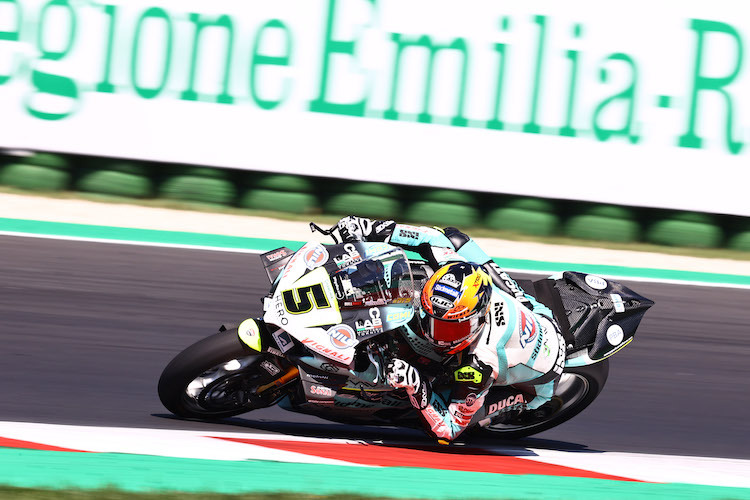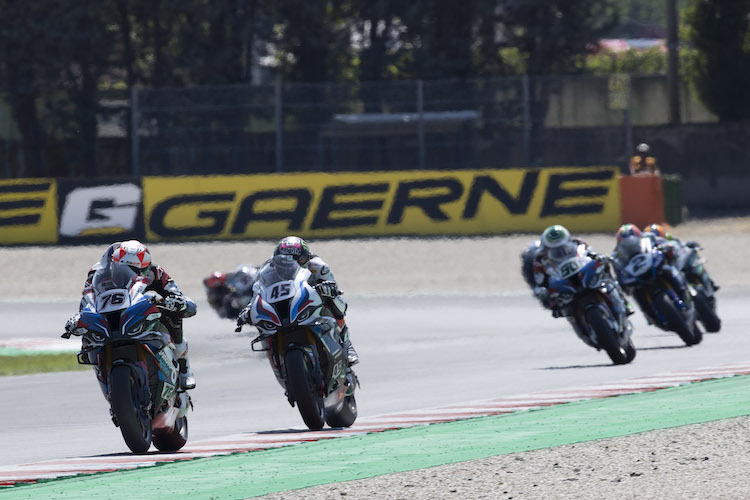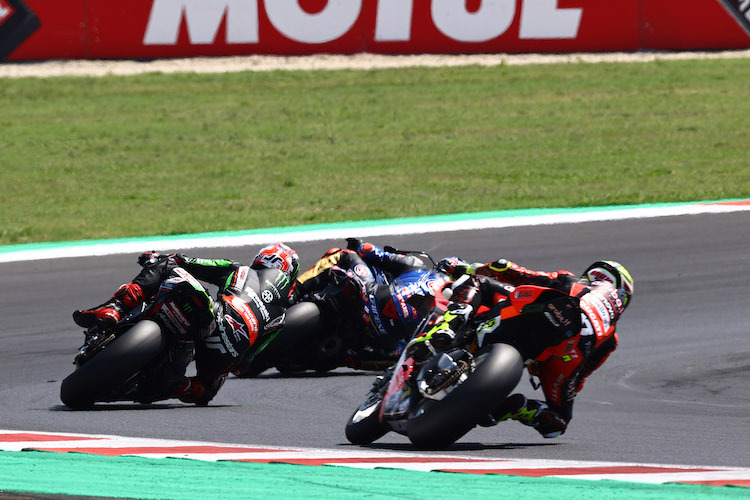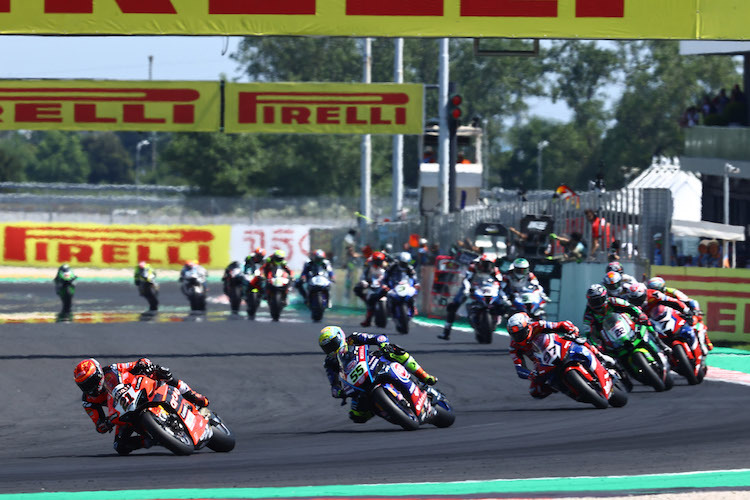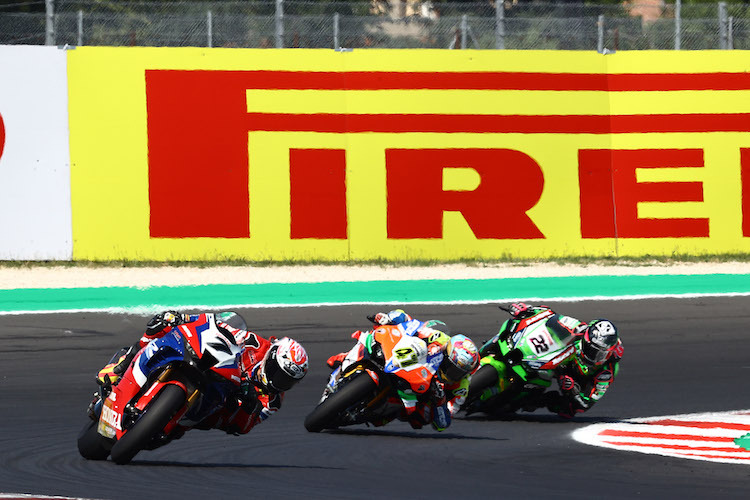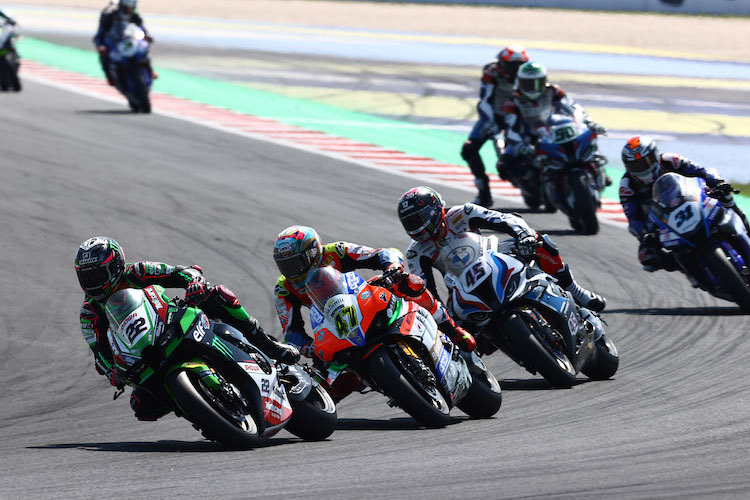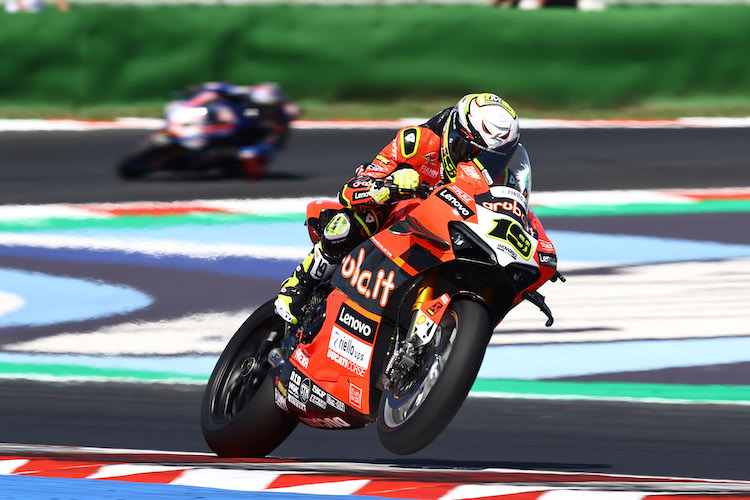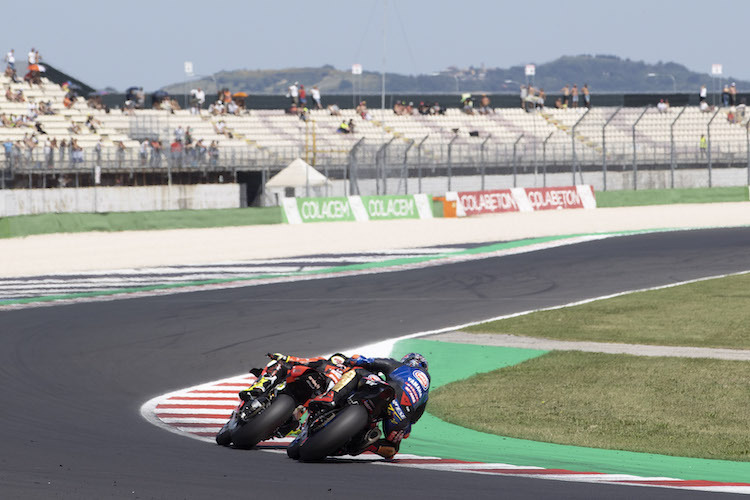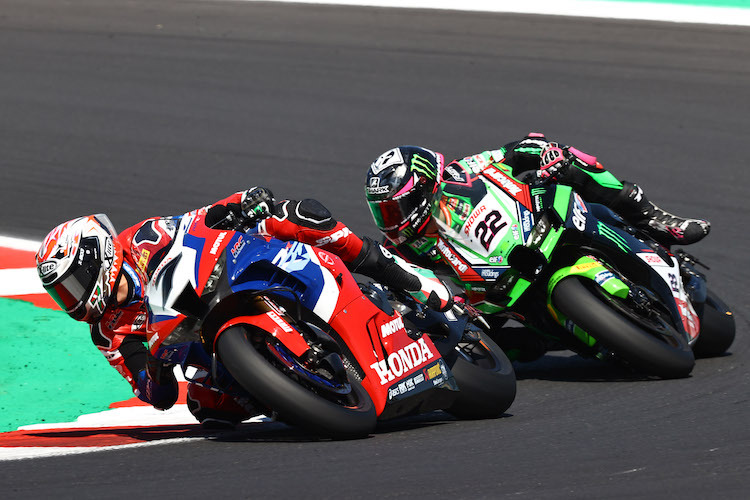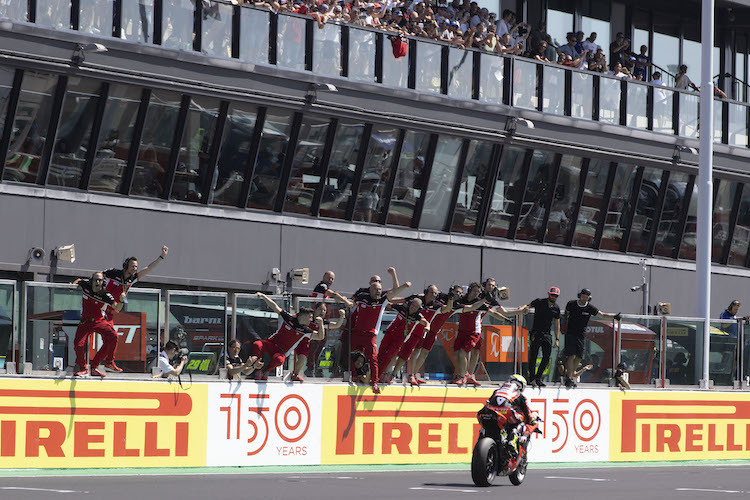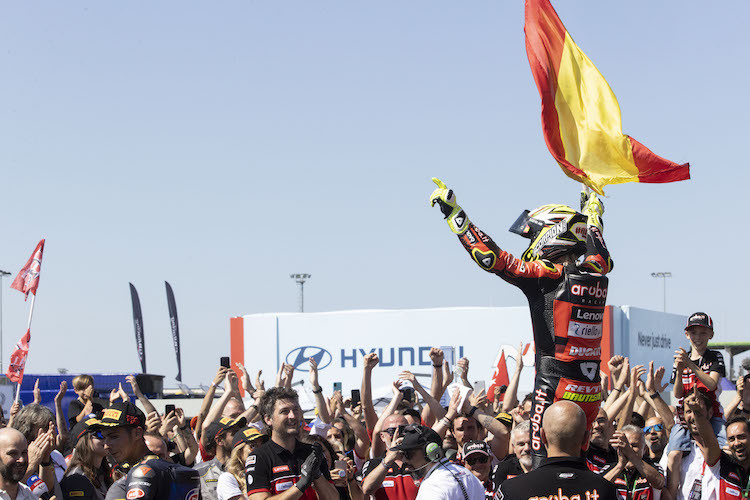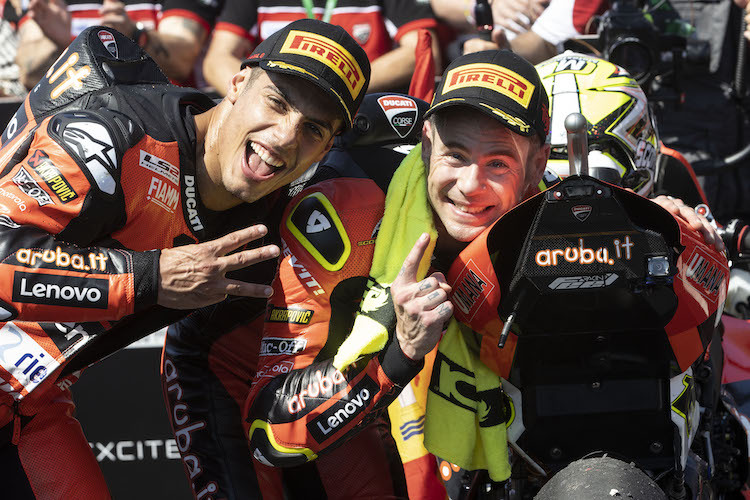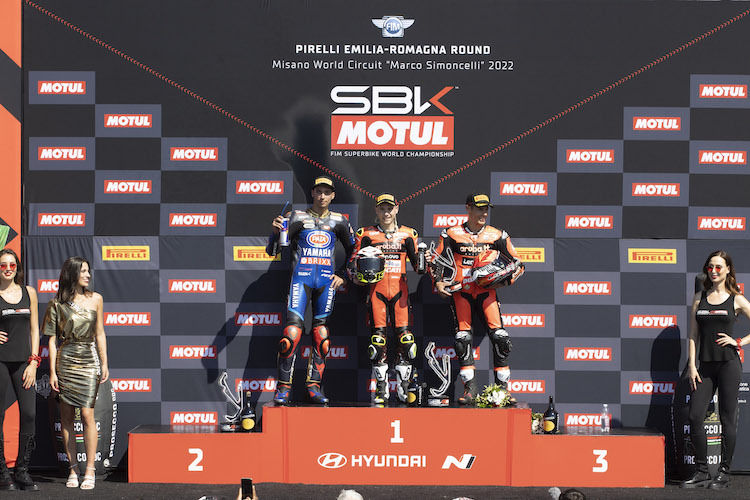 "Until then I had a great weekend, my second main race was good," said the 25-year-old annoyed. "According to the doctors' initial examinations, I might have broken a small bone in my right hand, nothing major. I'm going to the doctor on Monday to find out what's going on. I want to get fit again as soon as possible."
The next races at Donington Park are in five weeks, mid-July.
After twelve rounds, Vierge is in ninth place with 63 points in the overall standings.
Superbike World Championship result: Misano, race 1

Pos
driver
Motorrad
time
1.
Alvaro Bautista
Ducati
2.
Jonathan Rea
Kawasaki
+ 5,128 sec
3.
Michael Rinaldi
Ducati
+ 8,289
4.
Axel Bassani
Ducati
+ 10,415
5.
Alex Lowes
Kawasaki
+ 11,888
6.
Andrea Locatelli
Yamaha
+ 13,320
7.
Xavi Vierge
Honda
+ 14,396
8.
Garrett Gerloff
Yamaha
+ 14,775
9.
Iker Lecuona
Honda
+ 19,968
10.
Scott Redding
BMW
+ 26,408
11.
Roberto Tamburini
Yamaha
+ 37,655
12.
About Nozane
Yamaha
+ 40,510
13.
Eugene Laverty
BMW
+ 41,695
14.
Luca Bernardi
Ducati
+ 44,271
15.
Loris Baz
BMW
+ 45,068
16.
Tito Rabat
Kawasaki
+ 45,969
17.
Hafiz Syahrin
Honda
+ 47,420
18.
Ilya Mikhalchik
BMW
> 1 min
19.
Leandro Mercado
Honda
> 1 min
20.
Oliver King
Kawasaki
> 1 min
out
Toprak Razgatlioglu
Yamaha
out
Gabriele Ruiu
BMW
out
Philipp Oettl
Ducati
out
Christophe Ponsson
Yamaha

Superbike World Championship result: Misano, Superpole race

Pos
driver
Motorrad
time
1.
Toprak Razgatlioglu
Yamaha
2.
Alvaro Bautista
Ducati
+ 2,087 sec
3.
Jonathan Rea
Kawasaki
+ 4,975
4.
Xavi Vierge
Honda
+ 5,903
5.
Iker Lecuona
Honda
+ 7,197
6.
Andrea Locatelli
Yamaha
+ 8,476
7.
Axel Bassani
Ducati
+ 8,749
8.
Alex Lowes
Kawasaki
+ 9,383
9.
Garrett Gerloff
Yamaha
+ 9,566
10.
Michael Rinaldi
Ducati
+ 12,303
11.
Scott Redding
BMW
+ 12,400
12.
Eugene Laverty
BMW
+ 19,399
13.
Hafiz Syahrin
Honda
+ 21,834
14.
Luca Bernardi
Ducati
+ 22,000
15.
Tito Rabat
Kawasaki
+ 24,253
16.
Ilya Mikhalchik
BMW
+ 24,547
17.
Roberto Tamburini
Yamaha
+ 26,420
18.
Gabriele Ruiu
BMW
+ 28,132
19.
Leandro Mercado
Honda
+ 28,479
20.
Oliver King
Kawasaki
> 1 min
out
About Nozane
Yamaha
out
Philipp Oettl
Ducati
out
Loris Baz
BMW
out
Alessandro Delbianco
Kawasaki

Superbike World Championship result: Misano, race 2

Pos
driver
Motorrad
time
1.
Alvaro Bautista
Ducati
2.
Toprak Razgatlioglu
Yamaha
+ 7,194 sec
3.
Michael Rinaldi
Ducati
+ 11,119
4.
Jonathan Rea
Kawasaki
+ 14,901
5.
Iker Lecuona
Honda
+ 18,774
6.
Andrea Locatelli
Yamaha
+ 20,217
7.
Axel Bassani
Ducati
+ 21,149
8.
Alex Lowes
Kawasaki
+ 23,533
9.
Scott Redding
BMW
+ 29,638
10.
Loris Baz
BMW
+ 38,831
11.
Philipp Oettl
Ducati
+ 40,881
12.
Roberto Tamburini
Yamaha
+ 41,588
13.
Luca Bernardi
Ducati
+ 43,353
14.
Eugene Laverty
BMW
+ 43,833
15.
Ilya Mikhalchik
BMW
+ 43,889
16.
About Nozane
Yamaha
+ 44,697
17.
Tito Rabat
Kawasaki
+ 49,375
18.
Leandro Mercado
Honda
> 1 min
19.
Oliver King
Kawasaki
> 1 min
out
Xavi Vierge
Honda
out
Hafiz Syahrin
Honda
out
Alessandro Delbianco
Kawasaki
out
Gabriele Ruiu
BMW
out
Garrett Gerloff
Yamaha

Status Superbike World Championship 2022 after 12 of 36 races

Pos
driver
Motorrad
Points
1.
Alvaro Bautista
Ducati
220
2.
Jonathan Rea
Kawasaki
184
3.
Toprak Razgatlioglu
Yamaha
141
4.
Andrea Locatelli
Yamaha
108
5.
Iker Lecuona
Honda
99
6.
Michael Rinaldi
Ducati
92
7.
Alex Lowes
Kawasaki
75
8.
Axel Bassani
Ducati
68
9.
Xavi Vierge
Honda
63
10.
Scott Redding
BMW
48
11.
Loris Baz
BMW
45
12.
Garrett Gerloff
Yamaha
34
13.
Philipp Oettl
Ducati
20
14.
Eugene Laverty
BMW
18
15.
Roberto Tamburini
Yamaha
18
16.
Luca Bernardi
Ducati
15
17.
luke mahias
Kawasaki
14
18.
Xavi Fores
Ducati
12
19.
Michael van der Mark
BMW
11
20.
Ilya Mikhalchik
BMW
10
21.
About Nozane
Yamaha
9
22.
Christophe Ponsson
Yamaha
8
23.
Leon Haslam
Kawasaki
3
24.
Leandro Mercado
Honda
1