The second round of the 2022 Superbike World Championship in Misano was a heated battle. No problem for Álvaro Bautista, who gave Ducati a dominant home win. Toprak second, Rea not on the podium.
Toprak Razgatlioglu (Yamaha) and Álvaro Bautista (Ducati) were the protagonists in the second round of the 2022 Superbike World Championship at Misano. From the fourth lap onwards, the two exceptional talents took off, even Jonathan Rea (Kawasaki) and Michael Rinaldi (Ducati) couldn't keep up.
In the second half of the race, the current world champion had to realize that the Ducati star could not be defeated in this race. Per lap, Bautista was 0.6s faster than the rest and crossed the finish line 7.2s ahead of Razgatlioglu as the winner. Third-placed Michael Rinaldi (Ducati) lost 11.1 seconds.
With an incredible 14.9 seconds behind, record world champion Rea suffered a severe slap in fourth place!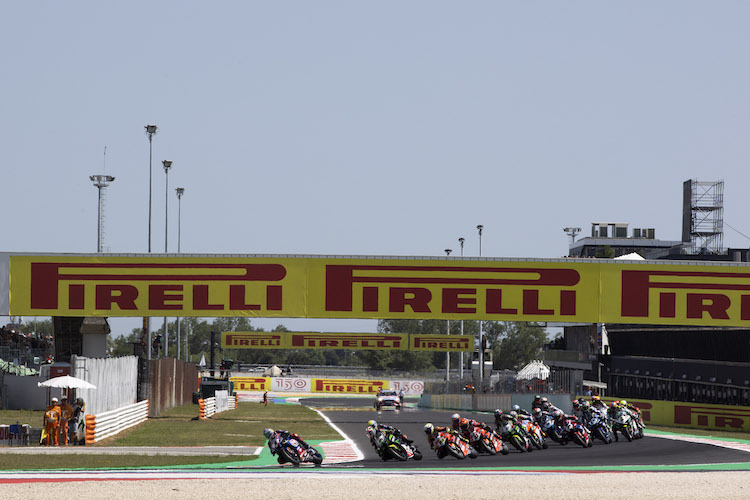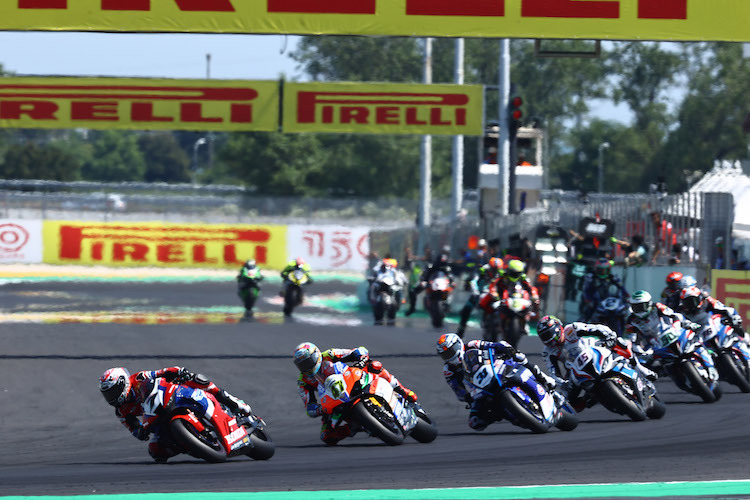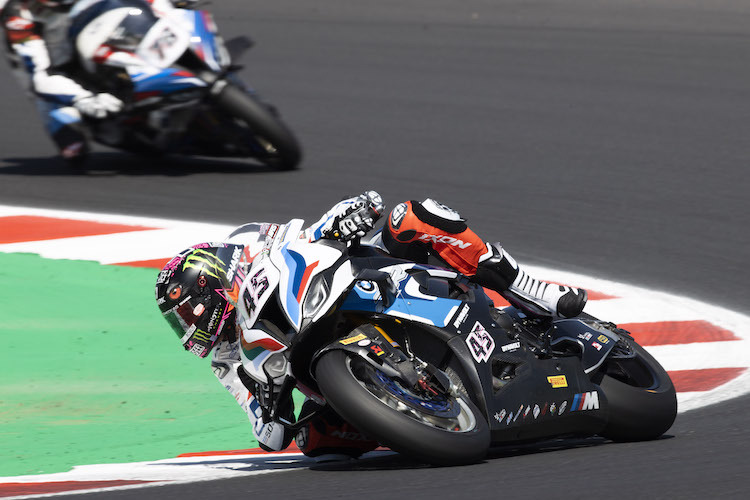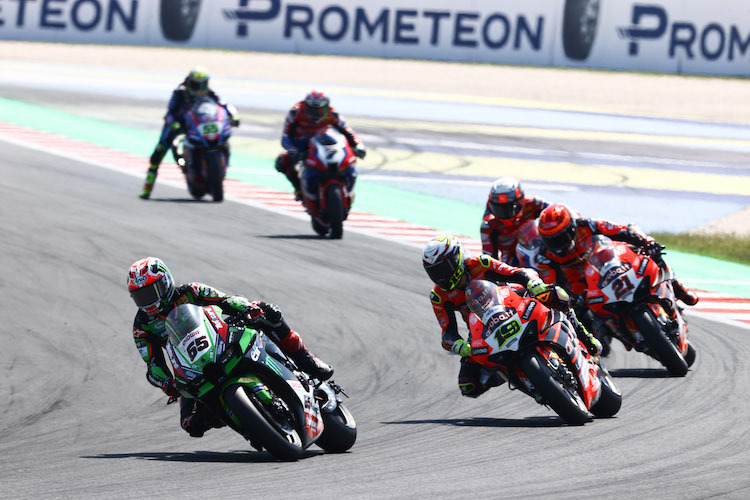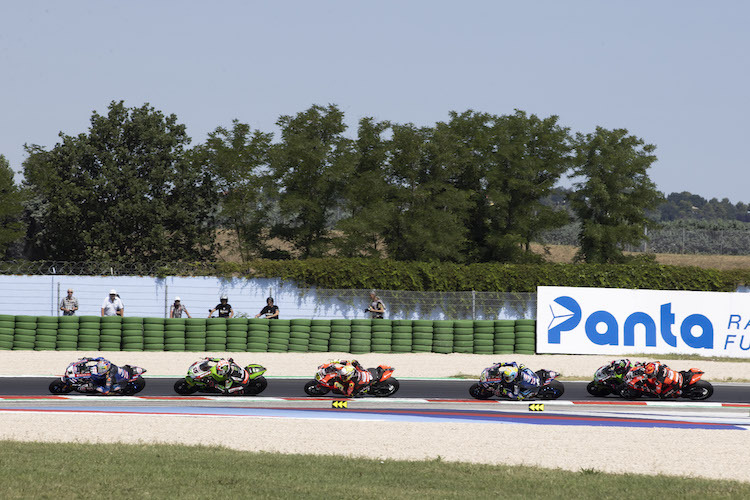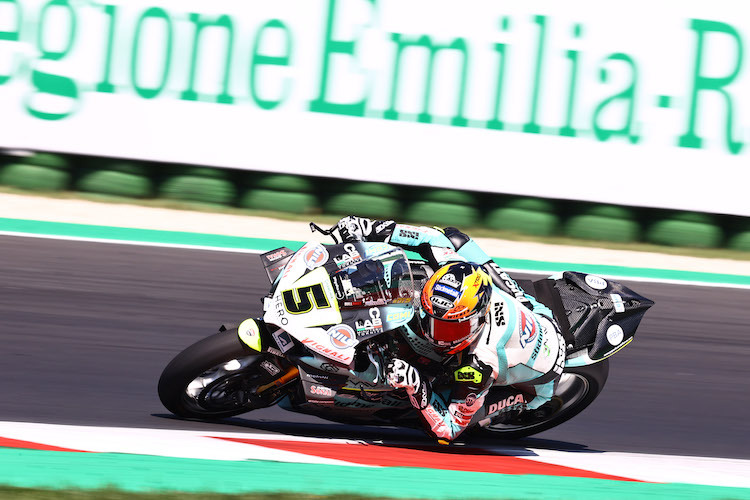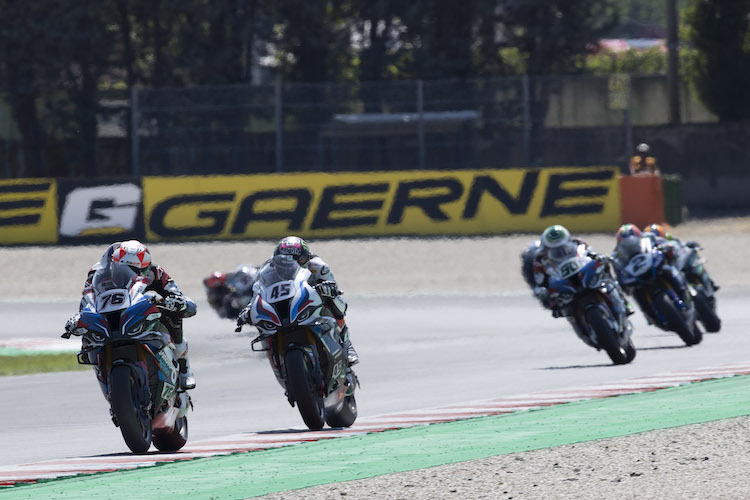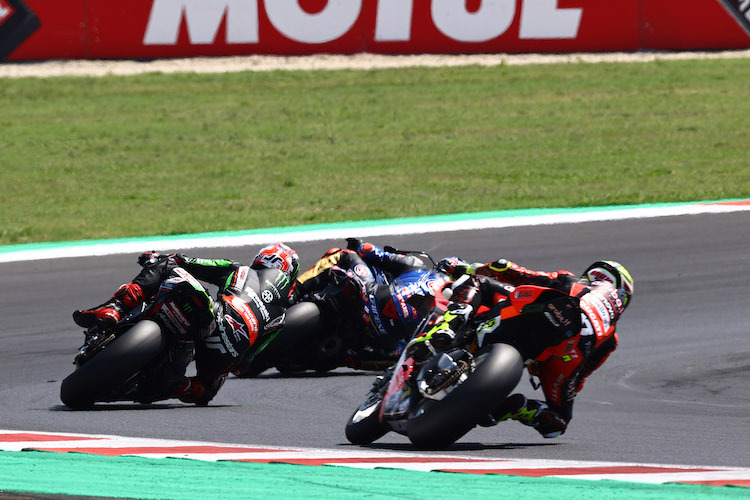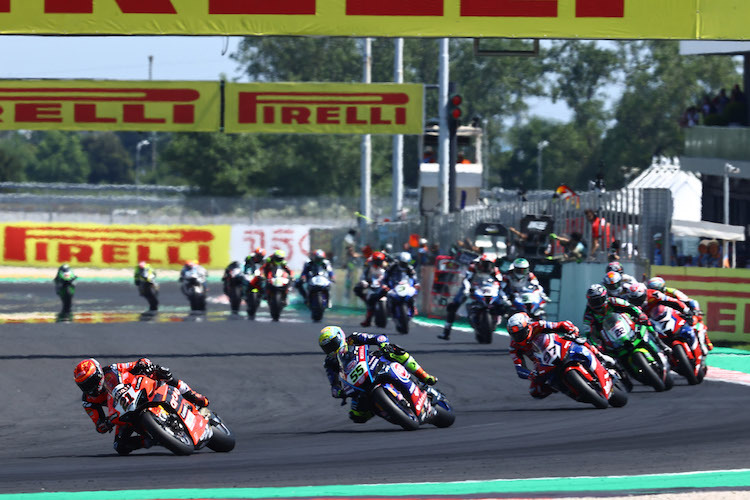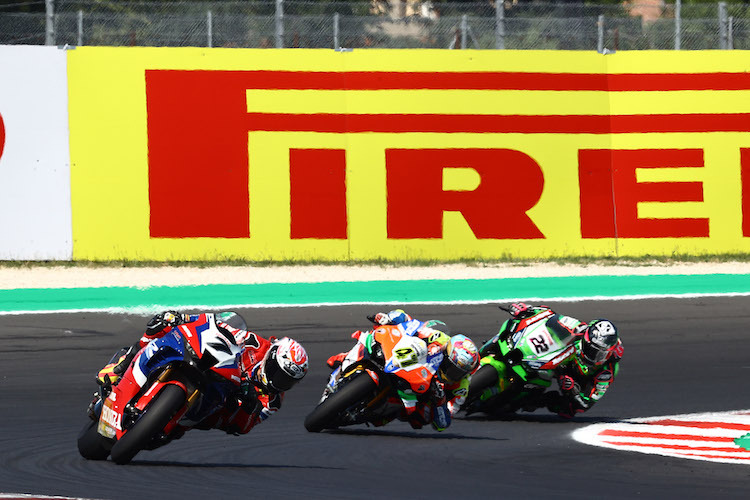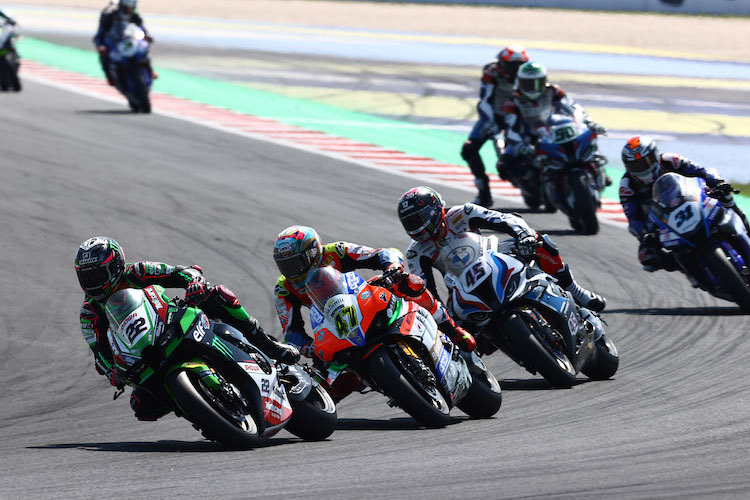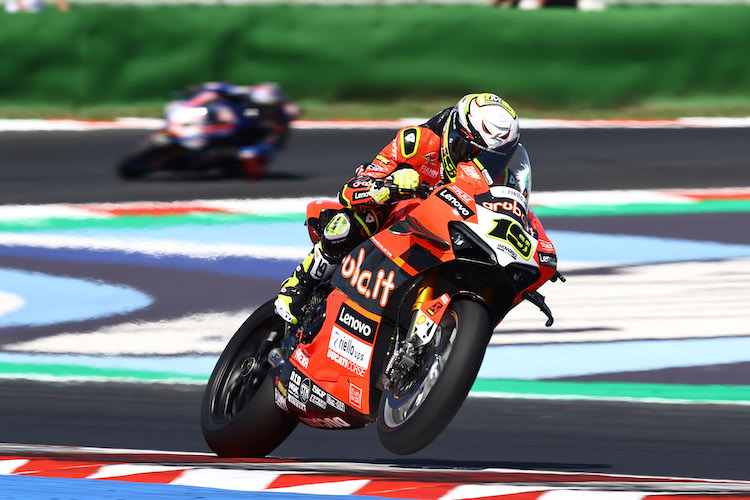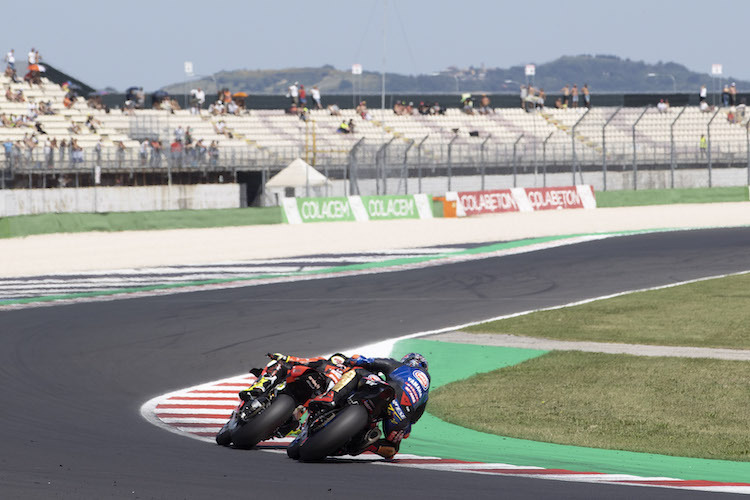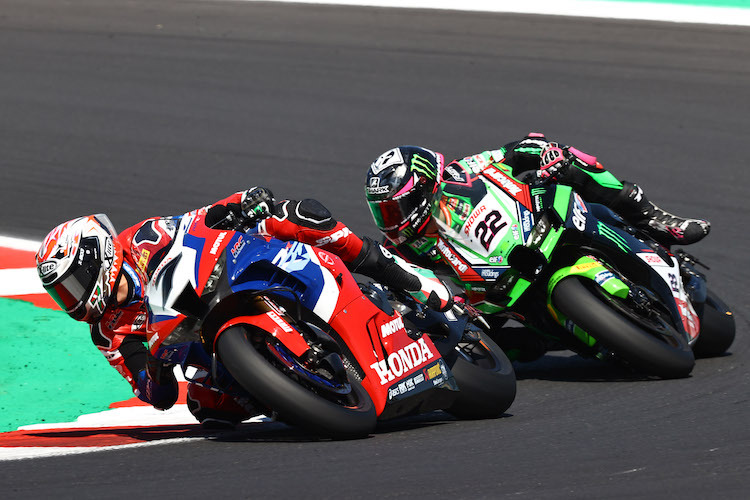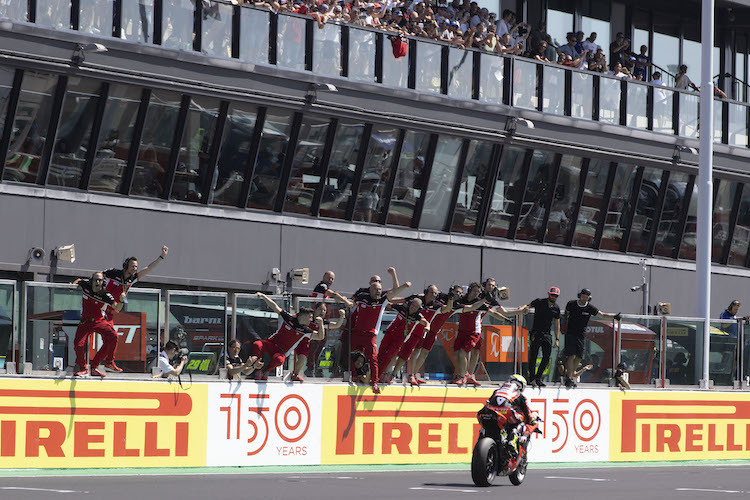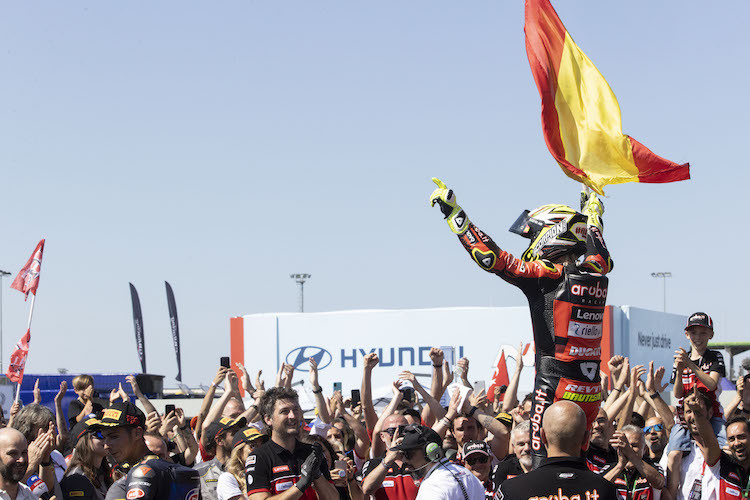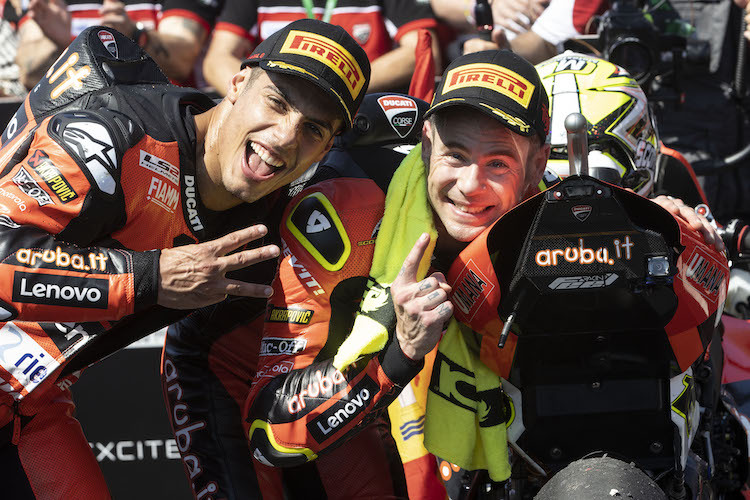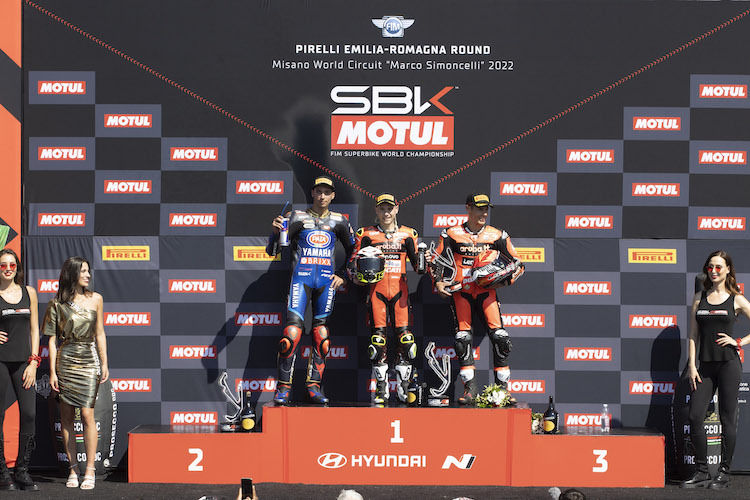 The second run was overshadowed by a serious fall by Xavi Vierge. The Honda rider was in fifth position when he slipped at a fast spot and ended up in the gravel trap. The Spaniard was later transported to the medical center for examination. His position was taken over by teammate Iker Lecuona, who achieved another fine result in fifth place.
Best BMW driver was Scott Redding in ninth position, but 29 seconds behind the winner.
Superbike rookie Philipp Öttl (Go Eleven Ducati) drove a flawless race to the finish in eleventh position.
This is how the race went:
Start: Razgatlioglu in front of Bautista and Rea. Oettl on 15.
Lap 1: Razgatlioglu Vierge fourth, Baz best BMW in 11th place, Öttl 14th.
Lap 2: Bautista attacks Razgatlioglu but the Turk counters. Vierge falls back to 6th place behind Rinaldi and Bassani. Rinaldi fastest race lap in 1:34.856 min.
Lap 3: Razgatlioglu 0.4s ahead of Bautista. Rinaldi past Rea in 3rd place. Baz 11th, Öttl in 14th. Bassani fastest lap in 1:34.670 min.
Lap 4: Razgatlioglu under pressure from Bautista. Gerloff fell. The top 4 within 0.5 sec fall Ruiu.
Lap 5: Razgatlioglu in 1:34.531 by 0.4s ahead of Bautista, 0.8s ahead of Rinaldi and 1s ahead of Rea. Öttl (14th) followed up to 10th place.
Lap 6: Bautista counters in 1:34.518. Redding past Baz in 10th place.
Lap 7: Bautista past Razgatlioglu! Rinaldi and Rea 0.8 seconds back, Bassani (5th) 2.8 seconds. Öttl overtakes Tamburini and is 13th.
Lap 8: Bautista revs up: 1:34.255 min. Bassani (5th) under pressure from Vierge and Lecuona.
Lap 9: Razgatlioglu keeps up with Bautista, Rinaldi (+1.5sec) and Rea (2.8sec) fall behind.
Lap 10: Vierge takes fifth place from Bassani. Redding, Baz, Öttl and Laverty fight for 10th place.
Lap 11: Bautista 0.5s ahead of Razgatlioglu. Rinaldi 2.9 seconds back, Rea 4.4 seconds. Öttl twelfth.
Lap 12: Razgatlioglu doesn't seem to be able to keep up – 0.7 seconds behind. Heavy fall from Vierge.
Lap 13: Bautista 1.3s ahead of Razgatlioglu. Lecuona, Bassani, Lowes and Locatelli are fighting for 5th place. Öttl is now 11th.
Lap 14: Bautista drives at least 0.6 seconds faster than the rest per lap.
Lap 15: Lecuona (5th) faster than Rea (4th), but the Kawasaki rider is 5 seconds ahead.
Lap 16: Redding (9th) has distanced Baz (10th) by 5 seconds. Öttl continues eleventh.
Lap 17: Bautista 3.5s ahead of Razgatlioglu. Rea (4th) is 3.8 seconds ahead of Lecuona (5th).
Lap 18: Redding lonely in place. Öttl (11th) has Tamburini breathing down his neck.
Lap 19: Lowes, Bassani and Locatelli fight for 6th place.
Round 20: Lowes receives a long lap penalty. Locatelli past Bassani in 7th place.
Final lap: Bautista comfortably wins ahead of Razgatlioglu and Rinaldi. Lowes only eighth after the penalty. Redding ninth, Öttl eleventh.
Superbike World Championship result: Misano, race 2
Pos
driver
Motorrad
time
1.
Alvaro Bautista
Ducati
2.
Toprak Razgatlioglu
Yamaha
+ 7,194 sec
3.
Michael Rinaldi
Ducati
+ 11,119
4.
Jonathan Rea
Kawasaki
+ 14,901
5.
Iker Lecuona
Honda
+ 18,774
6.
Andrea Locatelli
Yamaha
+ 20,217
7.
Axel Bassani
Ducati
+ 21,149
8.
Alex Lowes
Kawasaki
+ 23,533
9.
Scott Redding
BMW
+ 29,638
10.
Loris Baz
BMW
+ 38,831
11.
Philipp Oettl
Ducati
+ 40,881
12.
Roberto Tamburini
Yamaha
+ 41,588
13.
Luca Bernardi
Ducati
+ 43,353
14.
Eugene Laverty
BMW
+ 43,833
15.
Ilya Mikhalchik
BMW
+ 43,889
16.
About Nozane
Yamaha
+ 44,697
17.
Tito Rabat
Kawasaki
+ 49,375
18.
Leandro Mercado
Honda
> 1 min
19.
Oliver King
Kawasaki
> 1 min
RT
Xavi Vierge
Honda
RT
Hafiz Syahrin
Honda
RT
Alessandro Delbianco
Kawasaki
RT
Gabriele Ruiu
BMW
RT
Garrett Gerloff
Yamaha
Status Superbike World Championship 2022 after 12 of 36 races
Pos
driver
Motorrad
Points
1.
Alvaro Bautista
Ducati
220
2.
Jonathan Rea
Kawasaki
184
3.
Toprak Razgatlioglu
Yamaha
141
4.
Andrea Locatelli
Yamaha
108
5.
Iker Lecuona
Honda
99
6.
Michael Rinaldi
Ducati
92
7.
Alex Lowes
Kawasaki
75
8.
Axel Bassani
Ducati
68
9.
Xavi Vierge
Honda
63
10.
Scott Redding
BMW
48
11.
Loris Baz
BMW
45
12.
Garrett Gerloff
Yamaha
34
13.
Philipp Oettl
Ducati
20
14.
Eugene Laverty
BMW
18
15.
Roberto Tamburini
Yamaha
18
16.
Luca Bernardi
Ducati
15
17.
luke mahias
Kawasaki
14
18.
Xavi Fores
Ducati
12
19.
Michael van der Mark
BMW
11
20.
Ilya Mikhalchik
BMW
10
21.
About Nozane
Yamaha
9
22.
Christophe Ponsson
Yamaha
8
23.
Leon Haslam
Kawasaki
3
24.
Leandro Mercado
Honda
1